Adams & Westlake 1890 Oil Hurricane Lamp Railroad Advertising Phot Rare Antique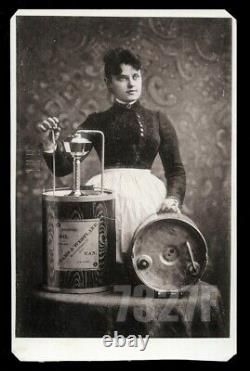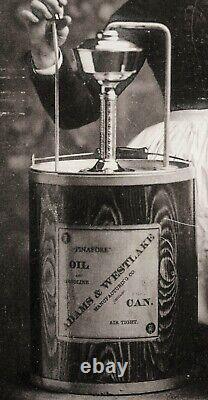 This is an original circa 1890 advertisement photographic print showing a woman posing with Adams & Westlake Pinafore Oil & Gasoline cans and lantern. Advertisement, and is not new, and not a modern reprint. It was probably removed from one of their annual railroad lighting catalogs. It is on medium thickness catalog p aper (not mounted like a cabinet card) with blank, clean back.
Dimensions are approximately 6.5" x 4.25", condition is very good with slightly clipped corners. Inventory number is a watermark and is not on the actual image. Railroad train banner ad vtg.

---