Antique Railroad Roundhouse Wall Oil Torch Lamp Theater Foot Lamp Large 15 Tall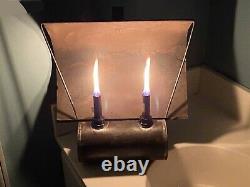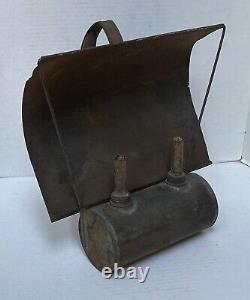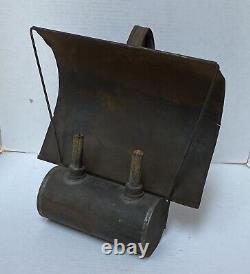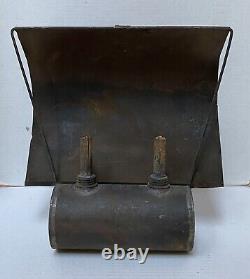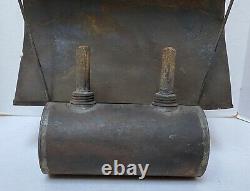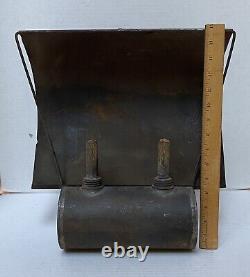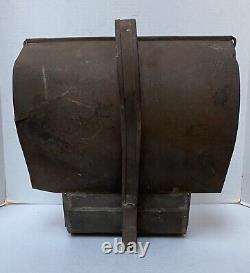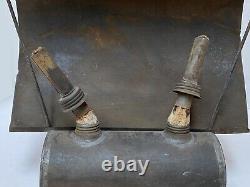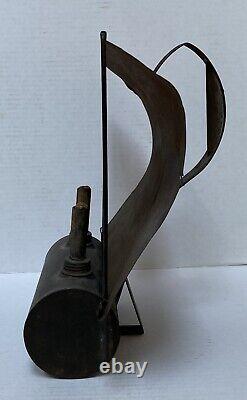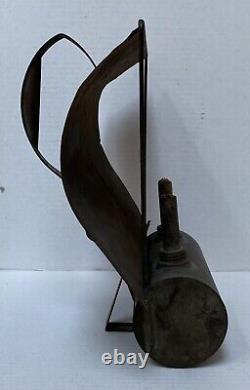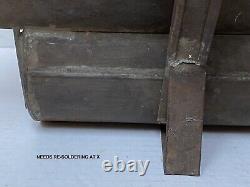 This type of Lamp was also used in 19th Century, Theaters as a Stage, Foot Lamp.. This is a Large Lamp and measures a Large 15 Tall when sitting on a table..
The reflector hood is 14 inches wide and the Oil Tank measures 4&1/4 inches in diameter and 9 inches long.. The capacity of the tank is about 2 Quarts.. This lamp weighs about 3&1/2 pounds..
The Original Burners with the original wicks screw in and out easily and are in mint condition except for the Nice age patina they have.. I have not tested the tank but it looks solid and oil tight with fully tinned seams and no rust.. To light the lamp for the first photo I just wet the wicks slightly from the top.. I have see a few of these over the years but I have never seen one in this fine a condition, this is the best.. I'd love to answer them, so, ask away.

---