CLEVELAND CINCINNATI CHICAGO & ST LOUIS RAILROAD LANTERN NYC Lines Globe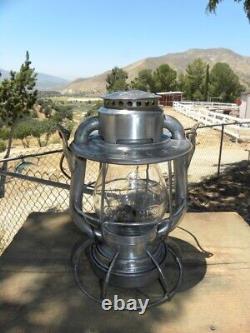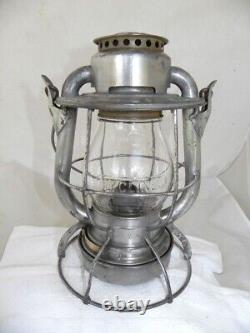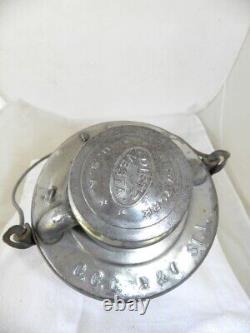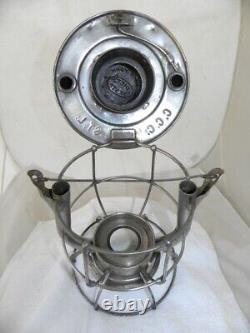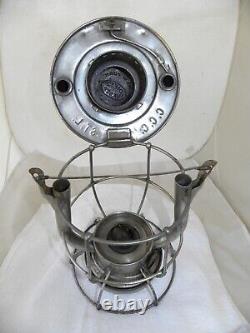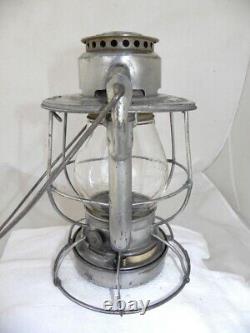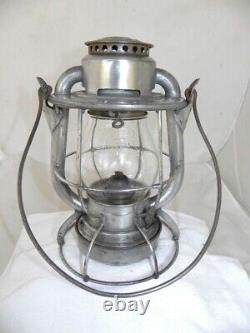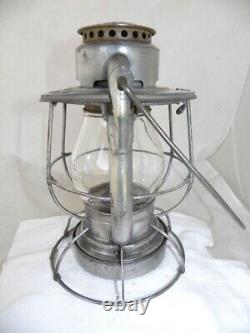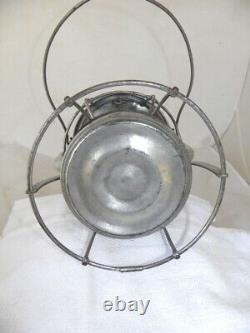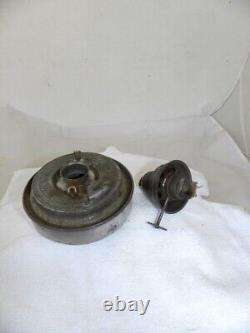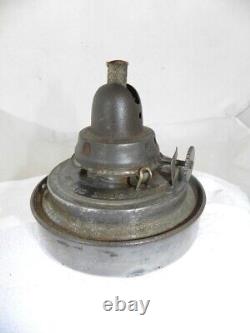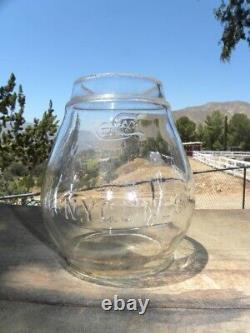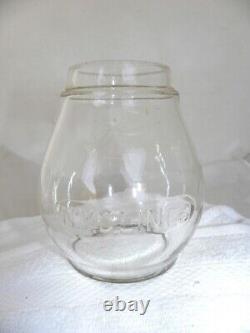 Offered is a vintage piece of American Railroad History, a CLEVELAND CINCINNATI CHICAGO & ST LOUIS Railroad Lantern, embossed on the shoulder CCC&STL. The lantern frame is a Dietz Vesta model with a last patent date of S-1-25 stamped on the lid, indicating it was manufactured after September 1, 1925, so a somewhat earlier model. The frame is in excellent condition; clean metal, lots of original tin, stands straight and has no extra holes drilled, bent, broken or missing parts.
It has a correct Dietz Vesta fount and burner, takes a 3/8-inch flat wick. The fount and burner are in working order, the wick easily adjusts up and down, and it would hold fuel and burn if desired. The casting on the globe is technically correct for this frame, as NYC was the parent company of the CCC&STL. The globe is in excellent condition with no chips, cracks, scratches, or cloudiness. As with any globe that saw railroad service, there may be some minor roughness on the rims which will not show when the globe is in a frame.
The CLEVELAND CINCINNATI CHICAGO & ST LOUIS RAILROAD or "BIG 4, " as it was known existed from 1889 until 1930 when it was taken over by the New York Central. In 1968 the New York Central merged with the Pennsylvania Railroad to form Penn Central. Penn Central became part of CONRAIL in 1976, which lasted until 1999. CONRAIL was split up between CSX and Norfolk Southern in 1999 which continue to operate many portions today. Be sure to view all photographs closely as they are part of the item description.

---