GREAT NORTHERN RAILROAD LANTERN ADAMS &WESTLAKE COMPANY THE ADAMS G. N. Ry 1897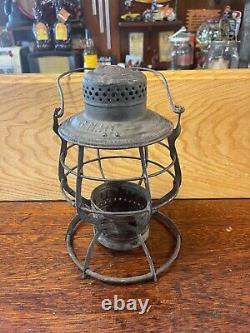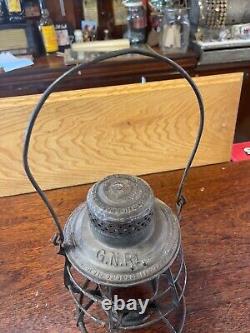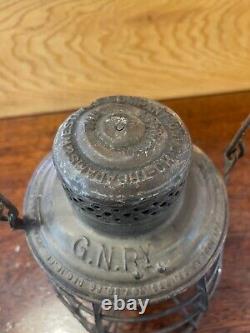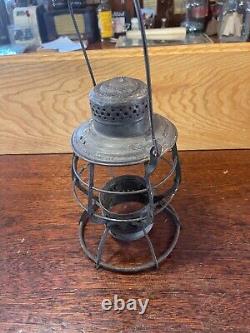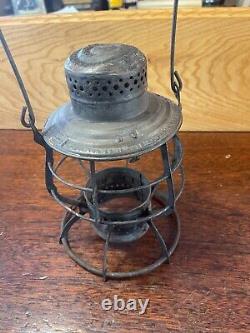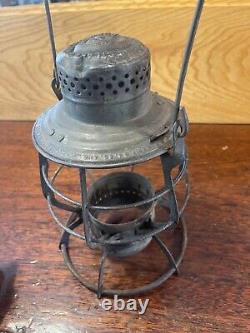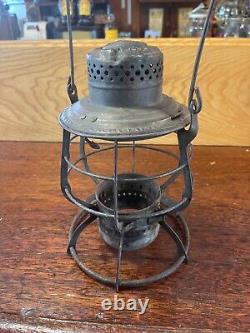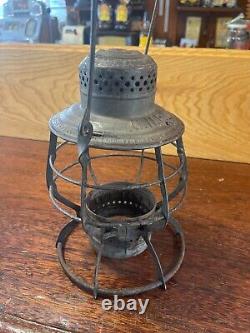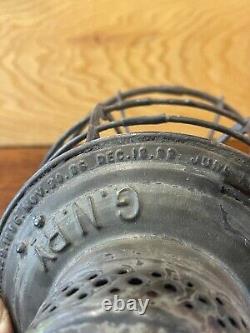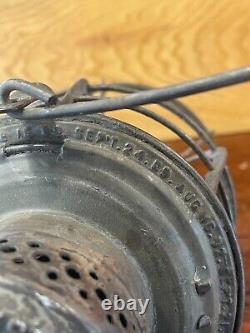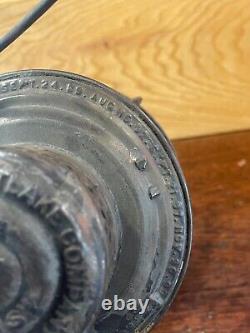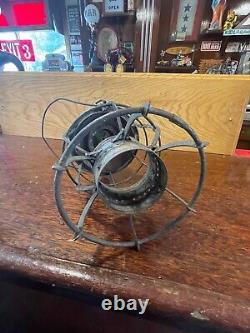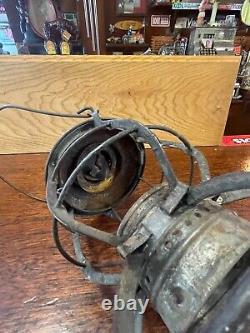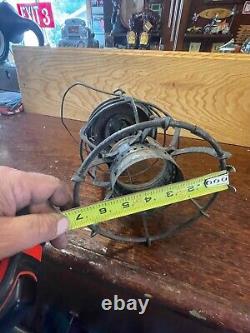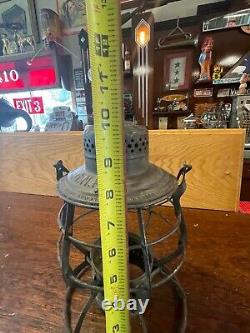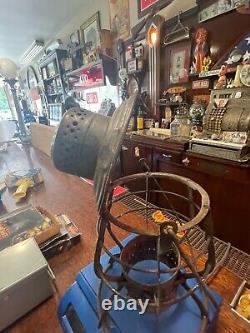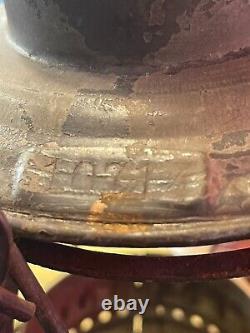 THIS IS AN ADAMS & WESTLAKE (THE ADAMS) EMBOSSED GREAT NORTHERN RAILWAY LANTERN FRAME OR CAGE WITH A LAST PATENT DATE EMBOSSED IN THE TOP OF NOVEMBER 30 1897. I WOULD ASSUME THIS IS PRE 1909. THIS ALSO HAS A STAMPED NUMBER ON THE LID OF 10717. THIS MUST HAVE BEEN MADE PRIOR TO THE COMPANY REFERING TO ITSELF AS "ADLAKE" THIS IS A SOLID OLD PIECE WITH STRAIGHT WIRES, GOOD HANDLE, WORKING LID AND CLASP.
IT HAS SOME DINGS IN THE TOP. COOL OLD PIECE FOR RESTORATION, THE PARTS DO TURN UP ON OCCASION. THIS DOES NOT HAVE ITS BURNER OR CHIMNEY GLOBE.

---