HOCKING VALLEY RAILROAD LANTERN Clear Cast HVRY CNX Lantern Globe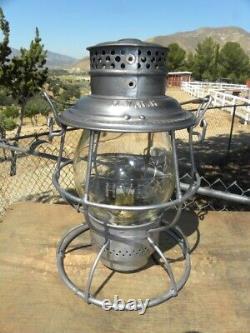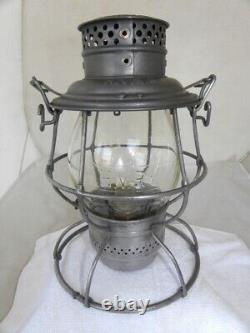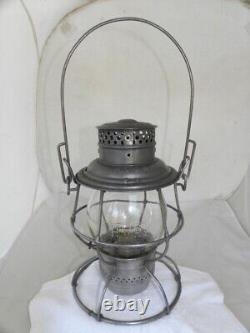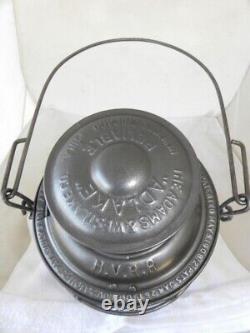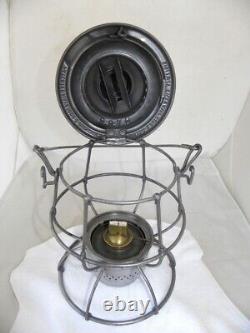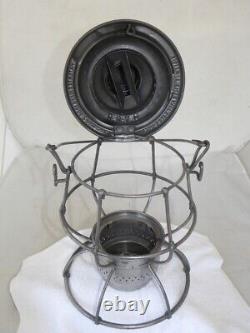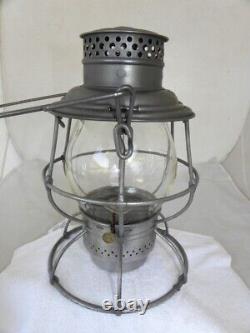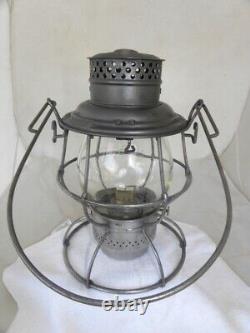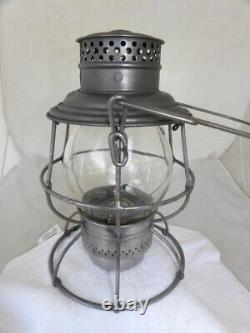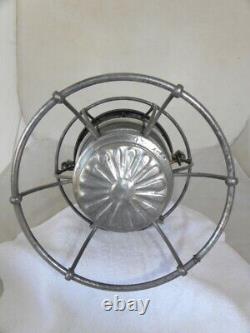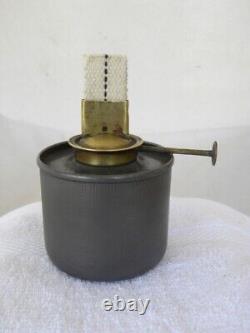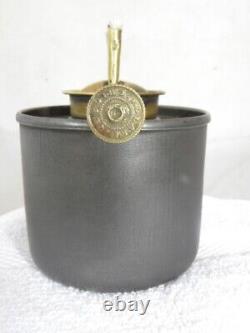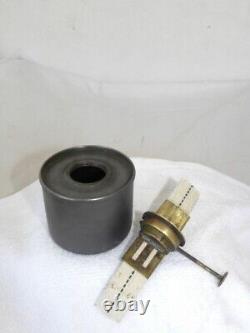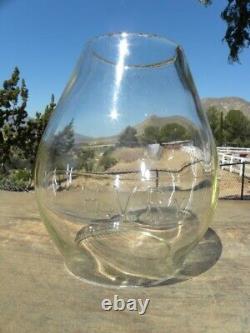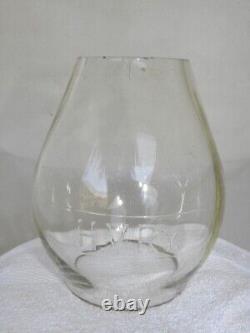 Offered is a vintage piece of American Railroad History, a Hocking Valley Railroad Lantern with a Clear Cast HVRY CNX Lantern Globe. The lantern frame is an Adlake Reliable, 3-piece top, single wire guard, drop-in fuel fount model, with a last patent date of 1913. It is embossed on the shoulder of the lid HVRR. The frame is in excellent condition; clean metal, stands straight and has no extra holes drilled, bent, broken or missing parts.
Completely original from top to bottom. It comes with a correct Adlake threaded fuel fount & burner (takes a 7/8 flat wick). The fount and burner appear to be in working order and should hold oil and burn if desired but have not been tested. The wick easily moves up and down when the adjuster is turned. The Clear Cast Lantern Globe is in excellent condition with no chips, cracks, scratches, or cloudiness. The globe is cast "HVRY" in an oval panel and has the "CNX" Corning Glass Logo. As with any globe that saw railroad service, there may be some minor roughness on the rims that won't show when the globe is seated in the lantern frame. The Chesapeake & Ohio Railway was an eastern Class 1 Railroad that operated from 1868 to 1987. In 1987 it became part of CSX Transportation, which continues to operate portions of the Hocking Valley lines today. Be sure to view all photographs closely as they are part of the item description.

---