Nice Weighted Grand Trunk Western Railroad Lantern With Clear Etched Gtw Globe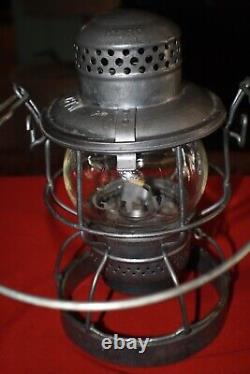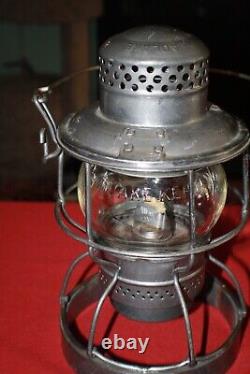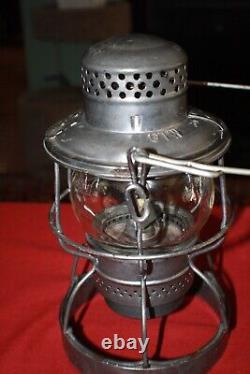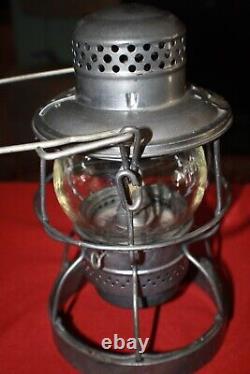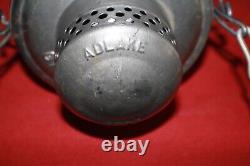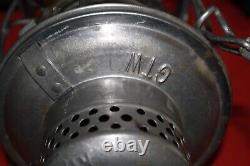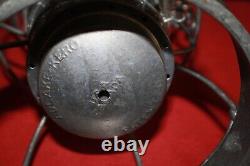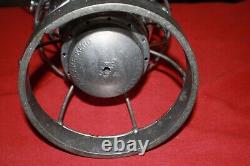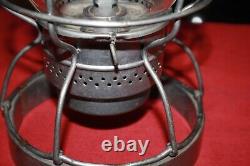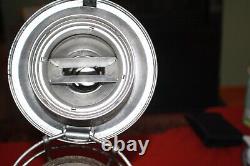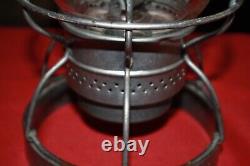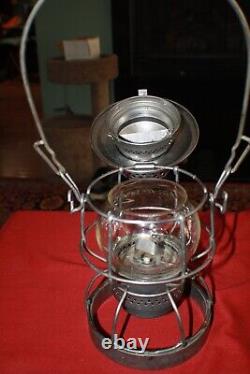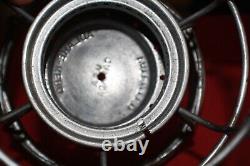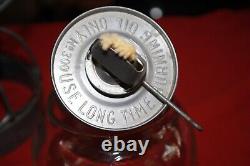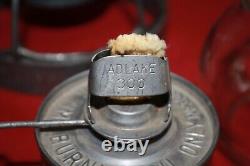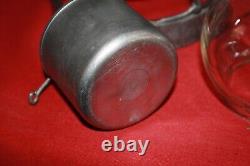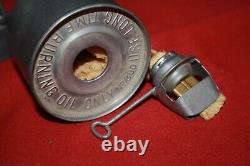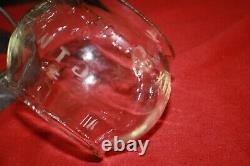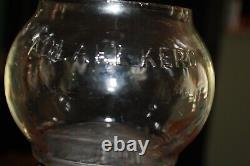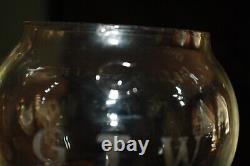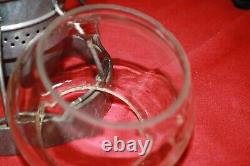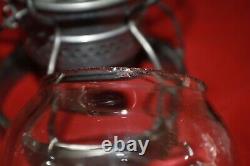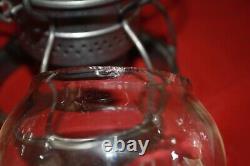 IN OCTOBER 2022 I WAS CONTACTED BY A VERY OLD CUSTOMER AND FRIEND FROM VERMONT. ANTIQUE FIREARMS AND RAILROAD MEMORABILIA WERE THE FOCUS OF BOTH OUR INTERESTS. WE HAD SPECIAL INTEREST IN VERMONT STEAM LOCOMOTIVES AND FIREARMS. MY FRIEND WAS SOON TO TURN 80 AND HAD OUTLIVED HIS WIFE AND THOSE OF HIS GENERATION. HIS SON HAD DIED AT 17 IN A TRAGIC CAR ACCIDENT. HE WAS LOOKING TO SELL HIS COLLECTIONAND RIGHTLY SUPPOSED I WOULD BE INTERESTED. HE SAID HE HAD BEEN PAIRING DOWN HIS COLLECTION SINCE HIS WIFE'S DEATH AND KEPT ONLY THE BEST OF THE BEST. I HAVE HUNDREDS OF PHOTOS OF VERMONT STEAM LOCOMOTIVES AND HAVE RAILROAD LANTERNS, GLOBES, OIL FOUNTS, BURNERS AND OTHER PARTS. MORE THAN SEVERAL OF THE LANTERNS AND GLOBES ARE FROM VERMONT RAILROAD LINES.
THIS LANTERN IS STAMPED GTW ON THE TOP REPESENTATIVE OF THE GRAND TRUNK WESTERN RAILROAD. IT IS MARKED ADLAKE KERO ON THE TOP COVER AND ADLAKE KERO, PATENTED, USA-CANADA ON THE BOTTOM. THE LANTERN WAS SEALED WITH A CLEAR SEALER ENABLING IT TO RETAIN AT LEAST 95% OF ITS ORIGINAL FINISH.
IT VIRTUALLY HAS NO RUST EXCEPT FOR SOME VERY MINOR SPOTS ON THE WEIGHT AREA. I DID NOT EVEN CONSIDER REMOVING THEM. THERE IS NO SOOT IN THE CHIMNEY INDICATING IT MOST LIKELY NEVER SAW A FLAME. THE CLEAR CLOBE IS EMBOSSED ADLAKE KERO AND EMBOSSED WITH THE CORNING NX LOGO.
THE BOTTOM OF THE GLOBE BELOW THE CORNING LOGO IS LIGHTLY EMBOSSED MADE IN USA. THE GLOBE IS ETCHED GTW. THE GLOBE HAS SOME FLAKING AT THE TOP AND BOTTOM WITH SOME CASTING IMPERFECTIONS BUT NO CRACKS OR BREAKS. 300 ADLAKE LONG TIME OIL FOUNT AND AN ADLAKE 300 BURNER THAT WORKS PERFECTLY AND DOES NOT APPEAR TO EVER HAVE BEEN LIT.
THIS WILL BE THE PRIDE OF ANY GTW COLLECTION.

---