Vintage Railroad Track Warning Light Rare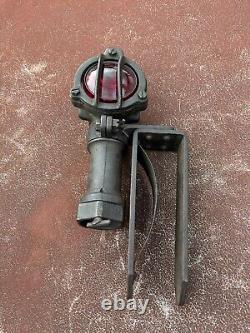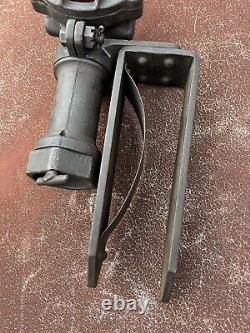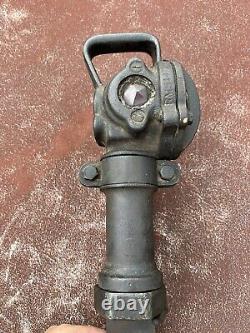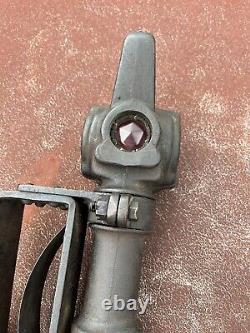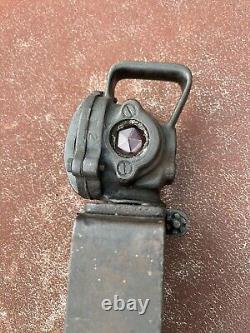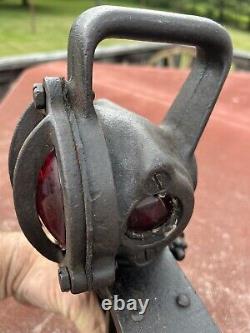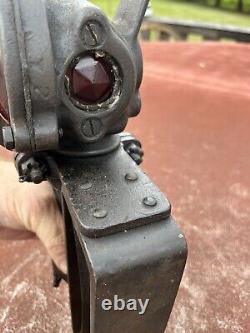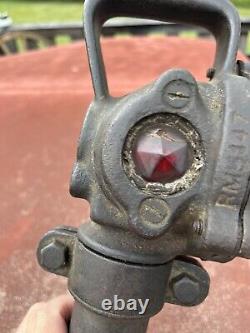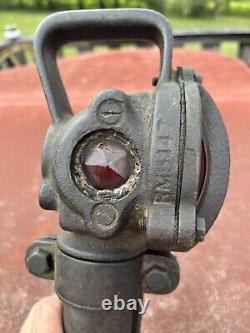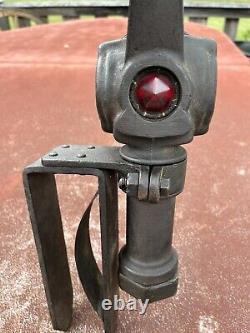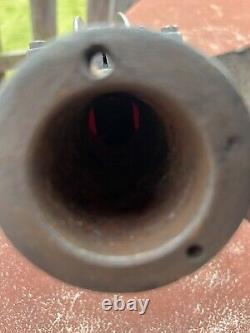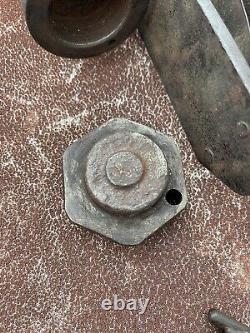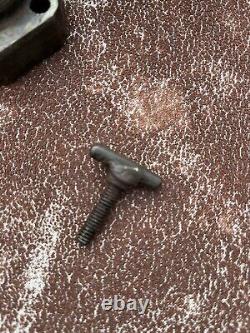 Vintage Railroad Track Warning Light. Here is a portable battery operated rail yard track warning light. Has the optical 3 1/2 lens with 3 red jewel lens. Has small bulb inside that lights up with batteries (not tested).
The cap on bottom of battery access is not an exact fit believe this is not the exact part for this area. Light has handle to be portable and looks to clamp down on track or board. Could not find this light online not exactly sure what this could have been all used for.
The lens dates back to 1905. Railroad enthusiasts or collector would be the perfect home for this light.
Condition of the light is really nice and clean. Questions please ask as I'll try to answer best of my ability. This would have been most likely used in the central pa region as this is where I came across this light.

---