WW2 Railway Shunters/Guards 3 colour oil lamp -unused/surplus 1945 Broad Arrow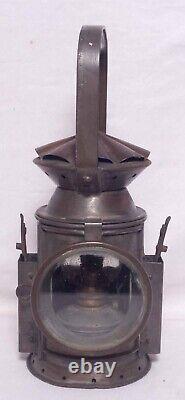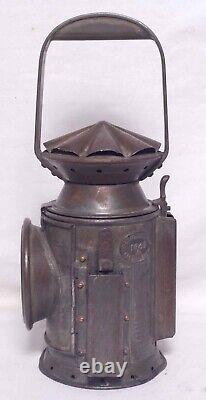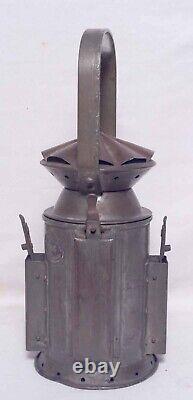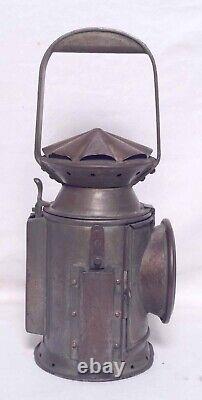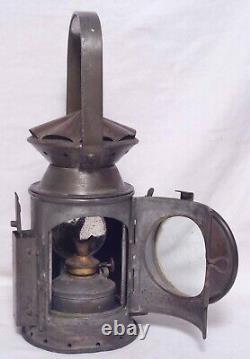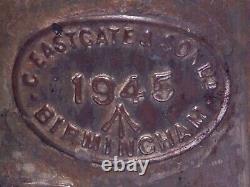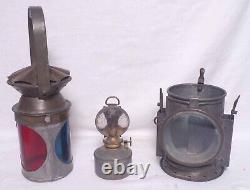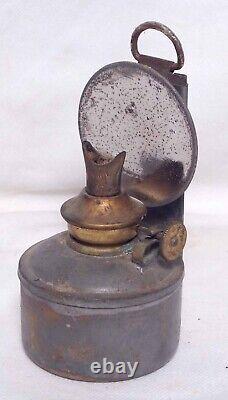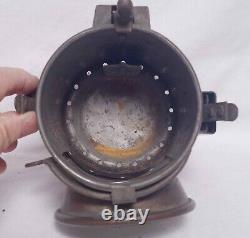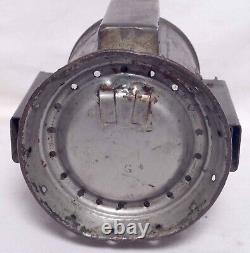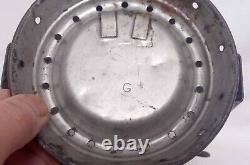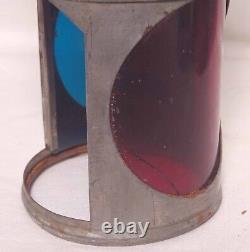 WW2 Railway guards's/shunter's 3 colour oil lamp, dated 1945 and Broad Arrow marked military issue? An interesting item of wartime equipment (made under Government contract), which has never been issued, or used.
The lamp is dated 1945 and from inspection has never been lit. The inside of the chimney is still bright tinplate with no soot and the lantern body likewise is unpainted tinplate (please see photos). Also the burner is clearly unused.
This is undoubtedly surplus equipment, from the end of the war, which was usually dumped or destroyed as surplus to requirements. The lamp is complete but over the course of the last 78 years has had a knock to the base which has a slightly distorted rim and additionally the red rotating glass has a crack in one corner, although it is still functional (see photos). Birmingham and also bears the military'broad arrow' (see photos). On the base of the lamp a letter G is stamped (see photos).
In summary a scarce unissued war surplus survivor rather than the used items usually on offer. I make a small charge (incorporated within my postal charge) to cover the cost of packaging materials.

---